KAYLAD-e | trike evolved [2013]
Kaylad-e is the end result of a thesis/graduation project, presented in late 2013. The brief was to design a hybrid vehicle for commuting in the modern metropolis. Kaylad-e aims to help people make the shift to active means of transport in a safe, stylish and enjoyable manner. Everyone enjoys different things in an experience. This is due to different mindsets, culture, situations, environment etc. Fun and enjoyment was one of the most important guidelines of Kaylad-e. The first goal was to remove as many of the stress factors and discomfort of commuting by bicycle as possible. Thus enabling the rider to enjoy all the aspects of the ride. The second was to create a product that will last and mature over time. Choice of materials and the ability to adapt to new technology [battery, motor etc.] are a crucial step in that direction.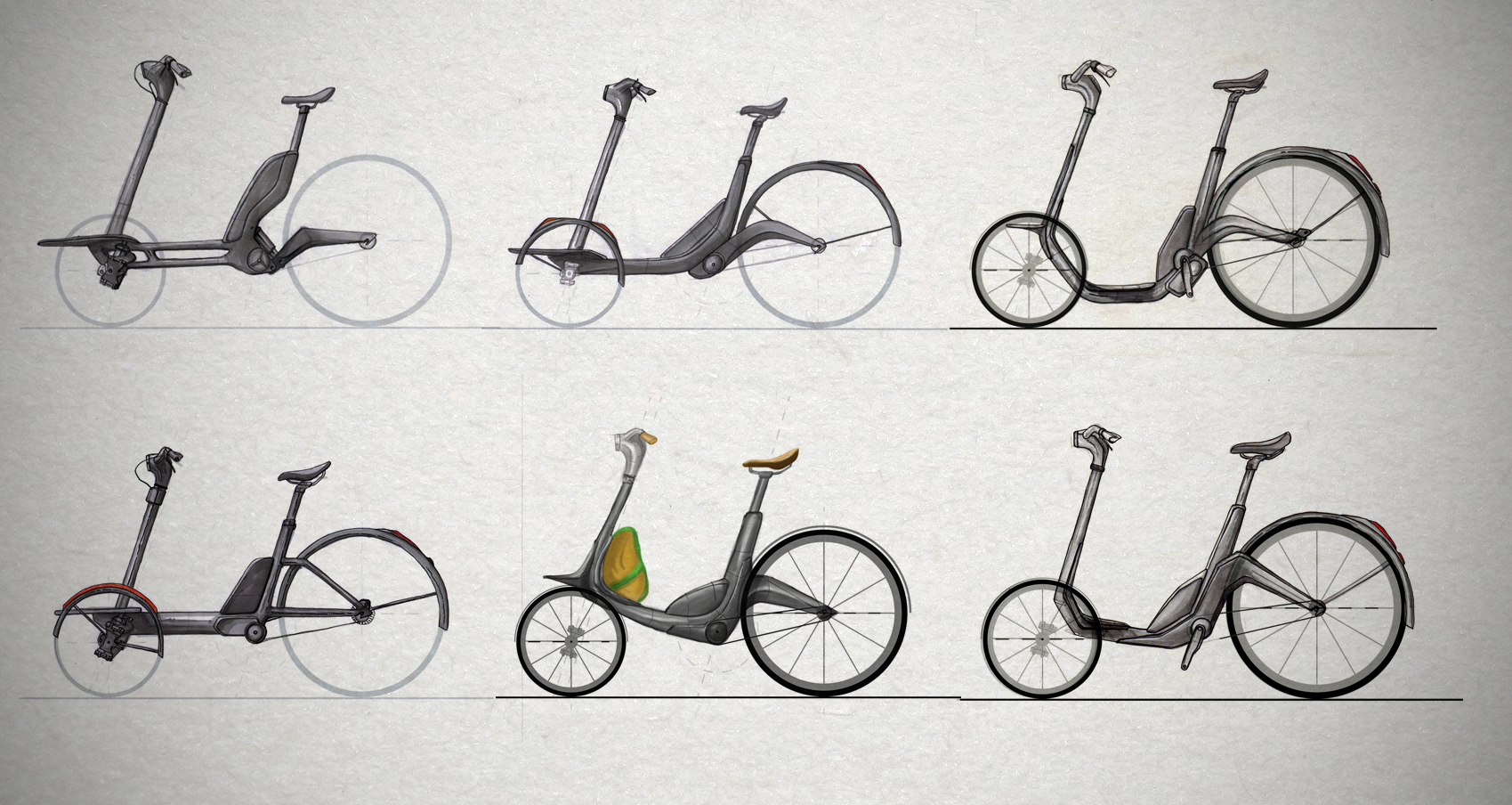 10mm hardened steel chain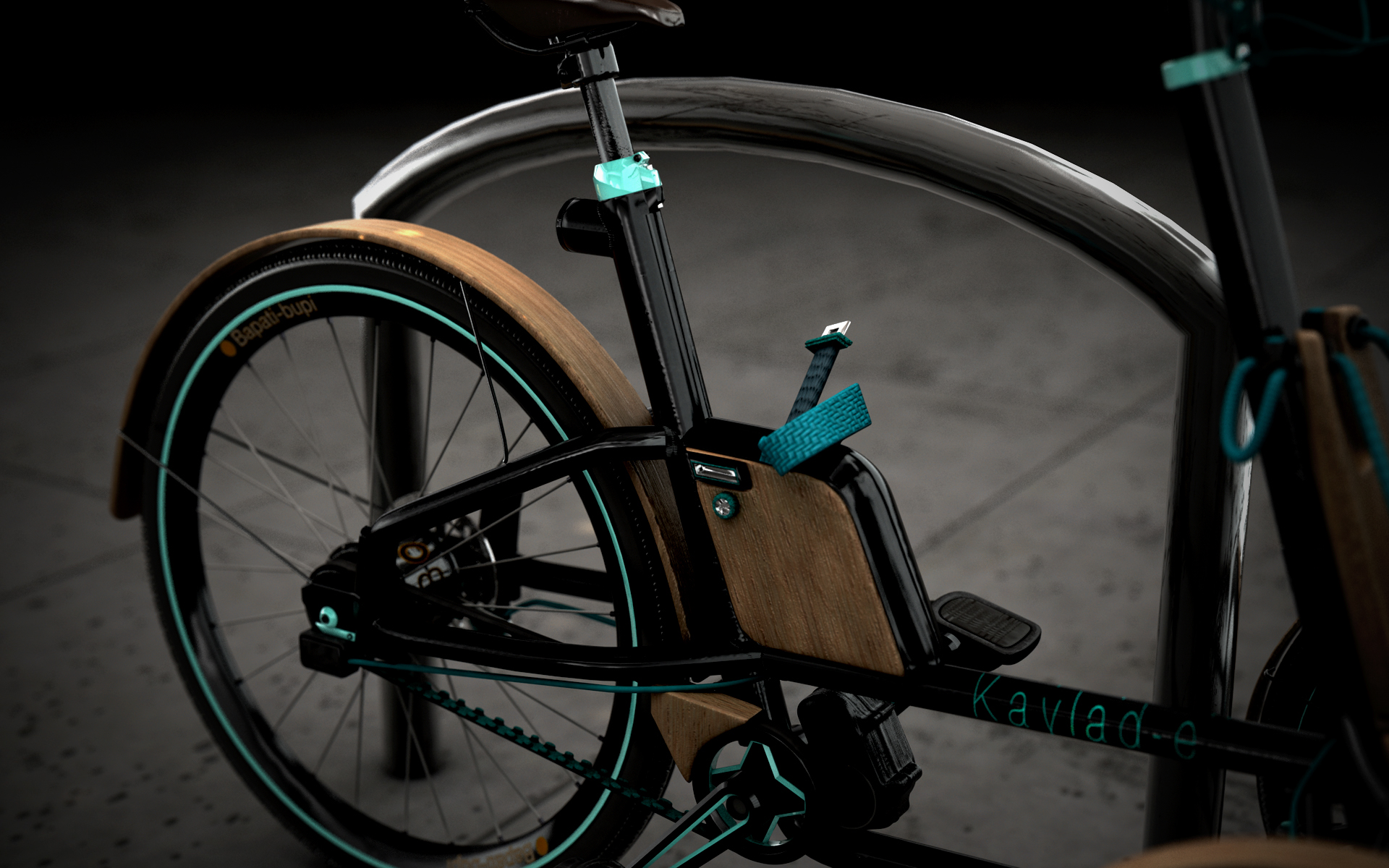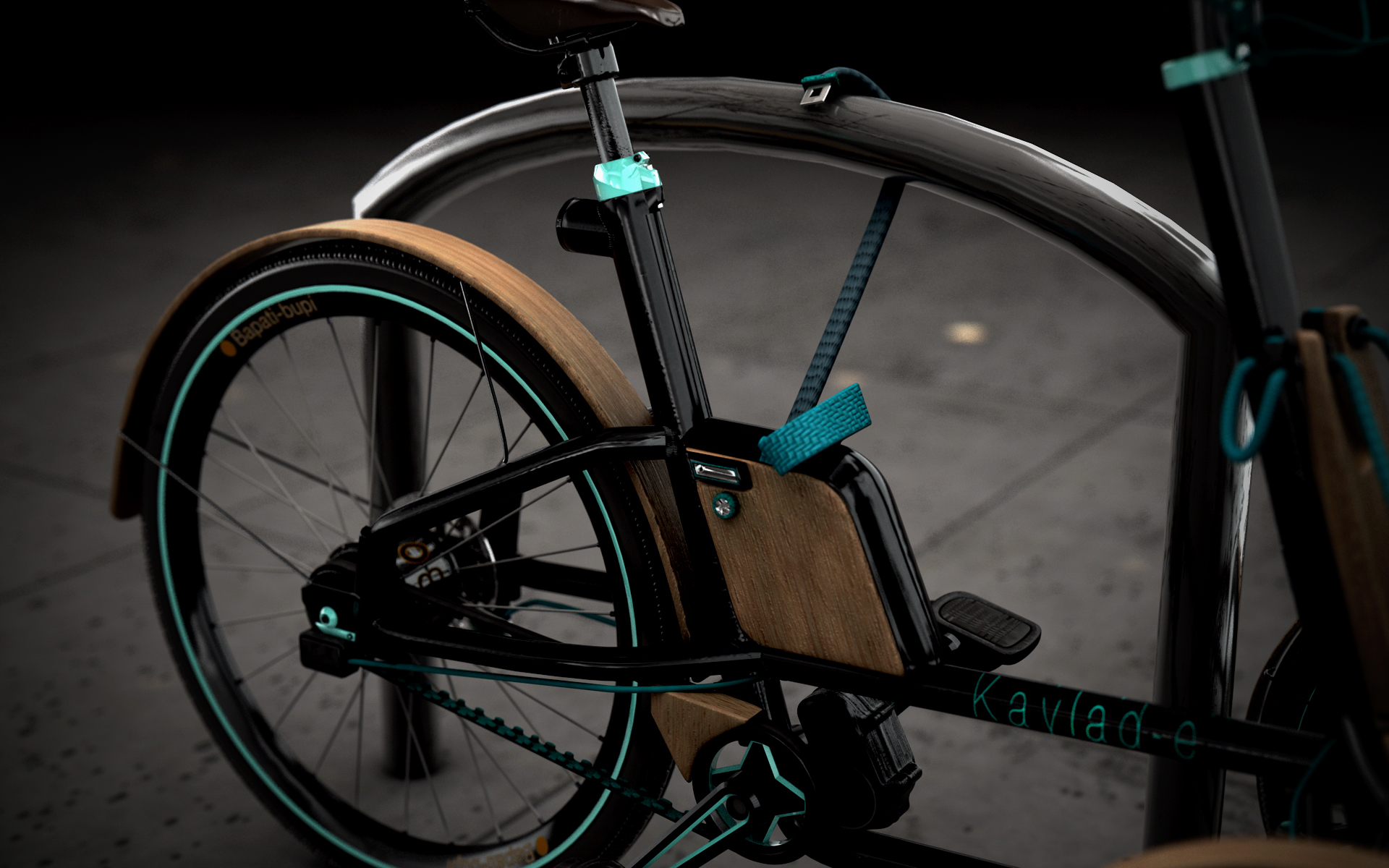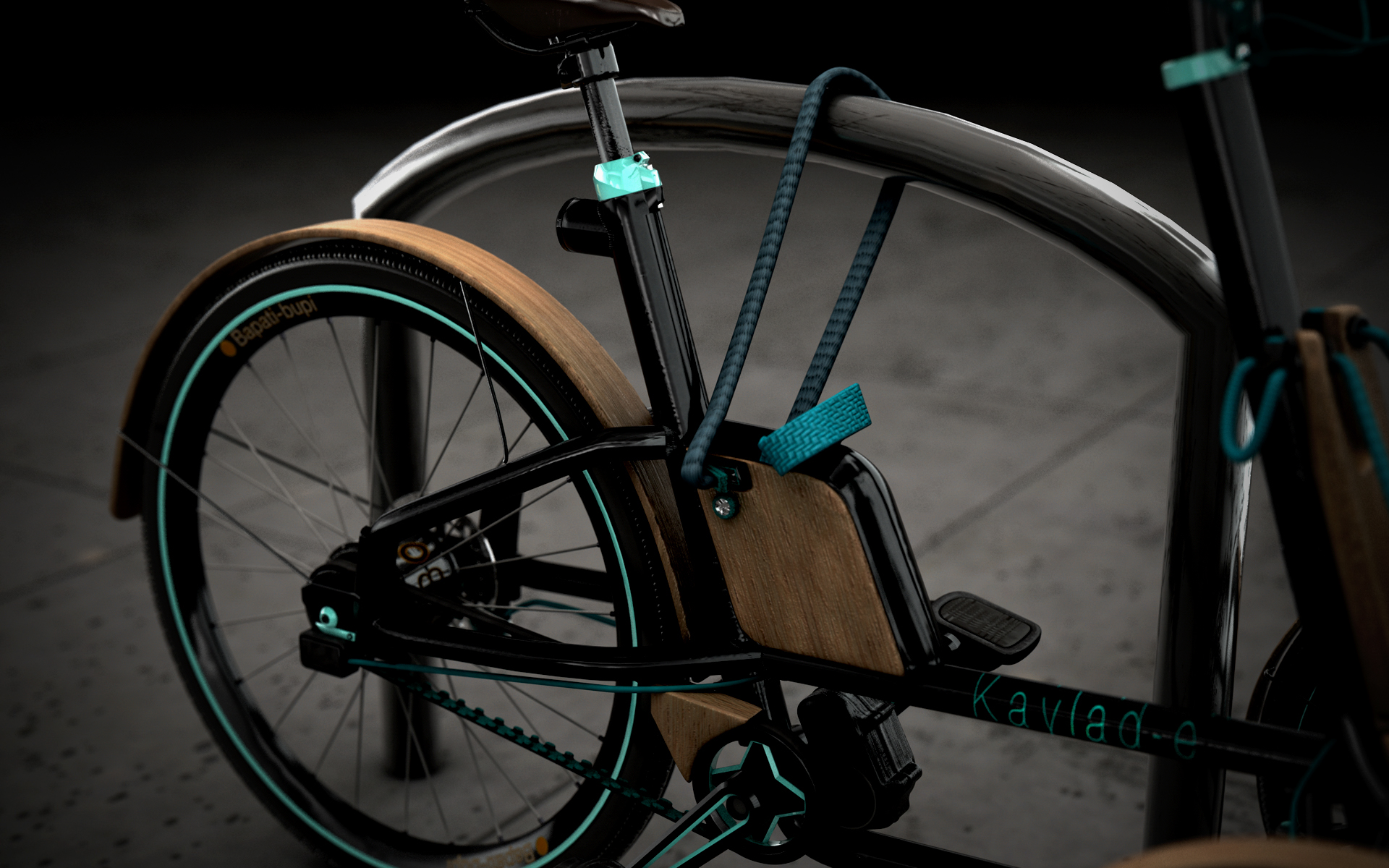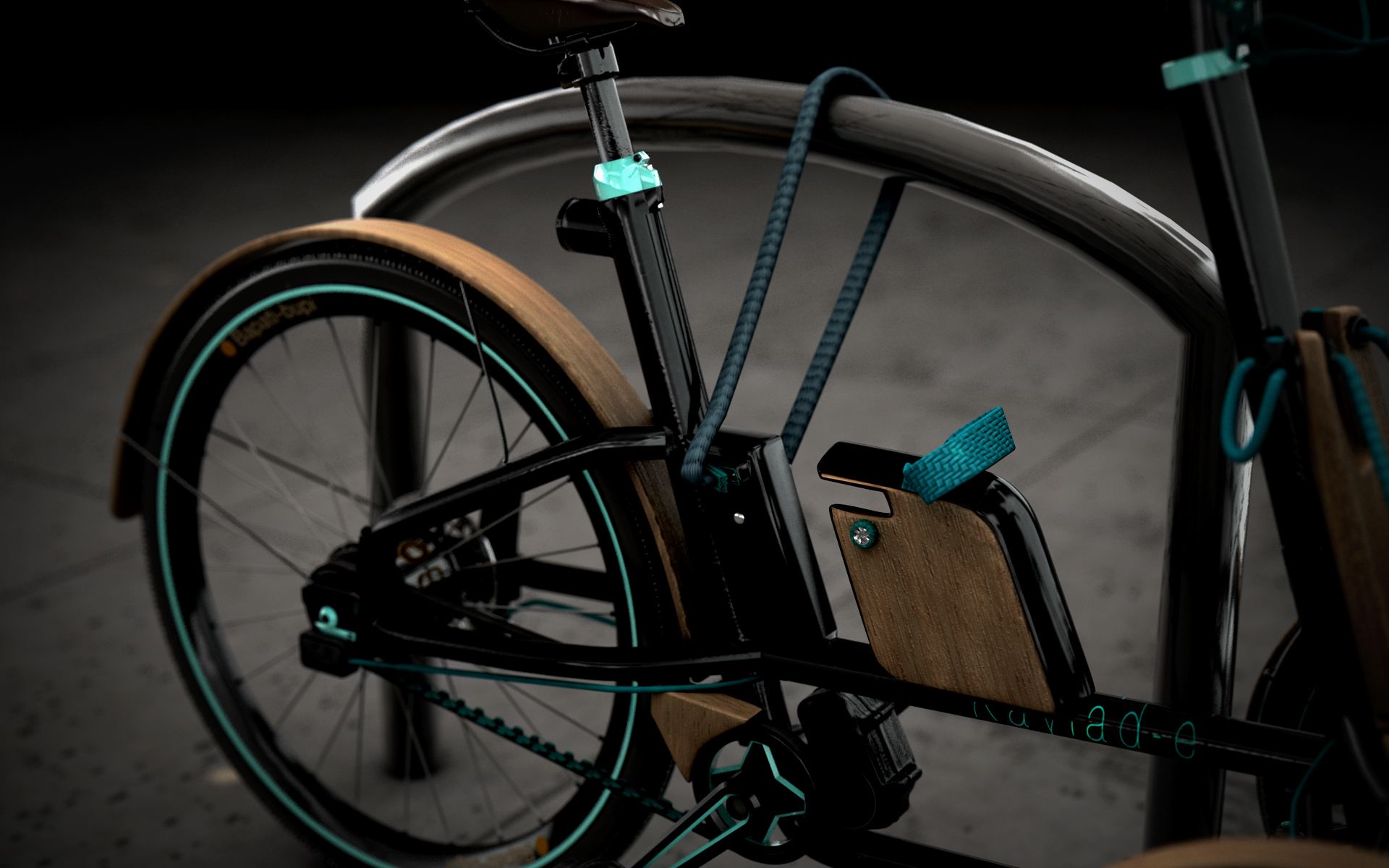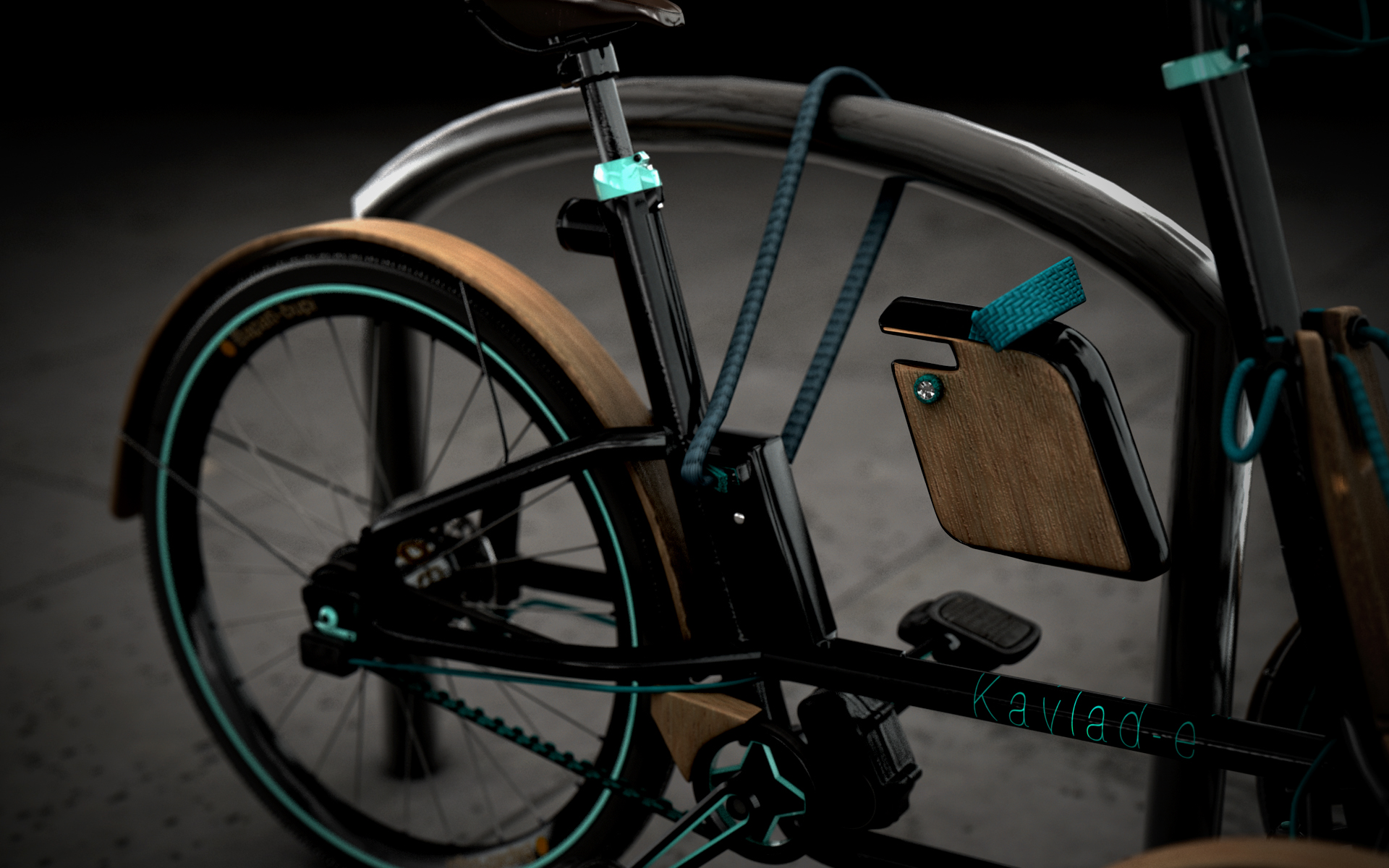 Provides a smooth ride. Contributes to a low center of gravity and better weight distribution.
- EU ready [no driving license needed]
Belt drive and belt guard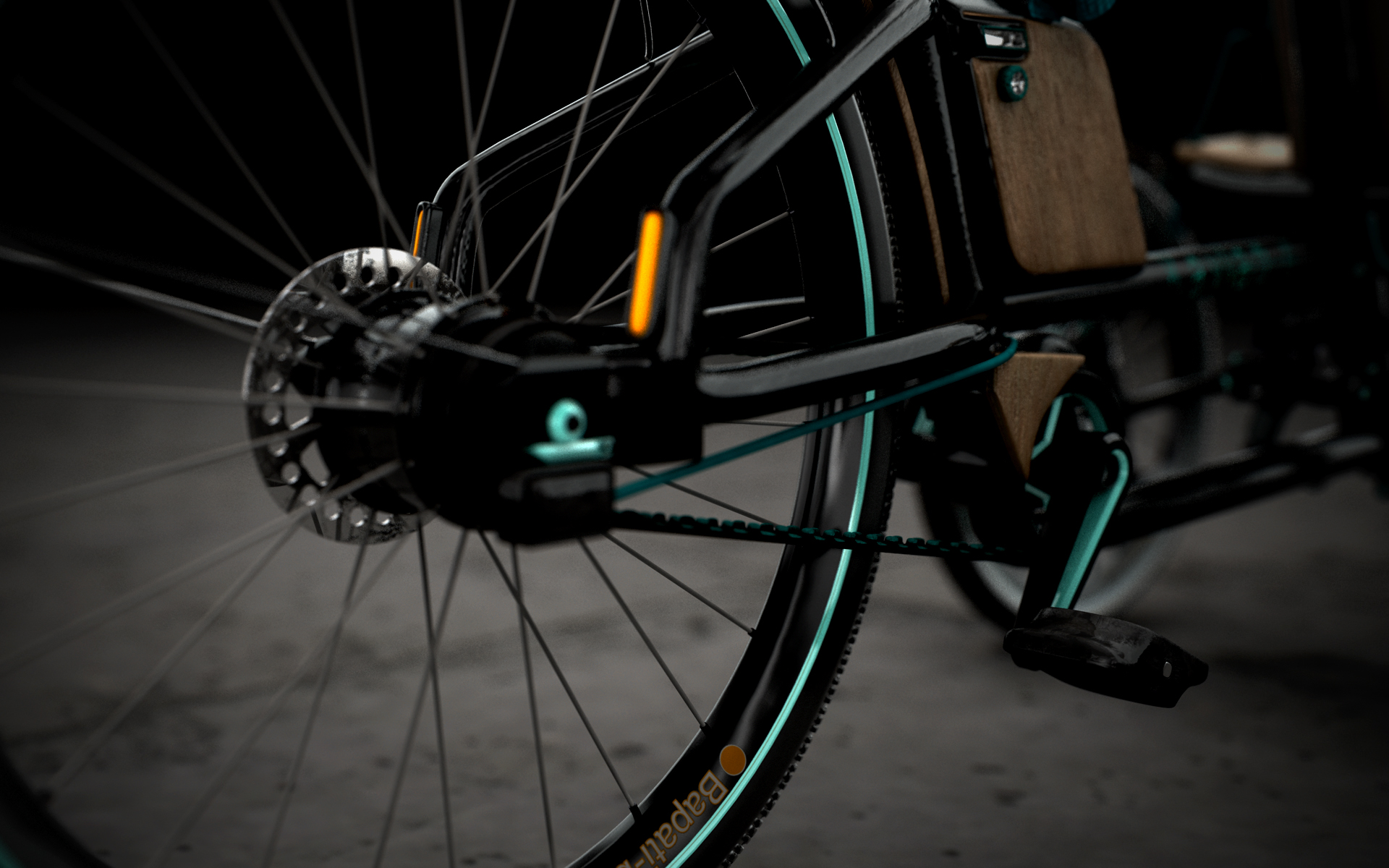 Gear hub and dropout lock
Gear hub provides a smooth ride and it is a low maintenance solution.
Dropout locks and secures the rear wheel. Discourages theft of easy removable parts [major concern in urban commute].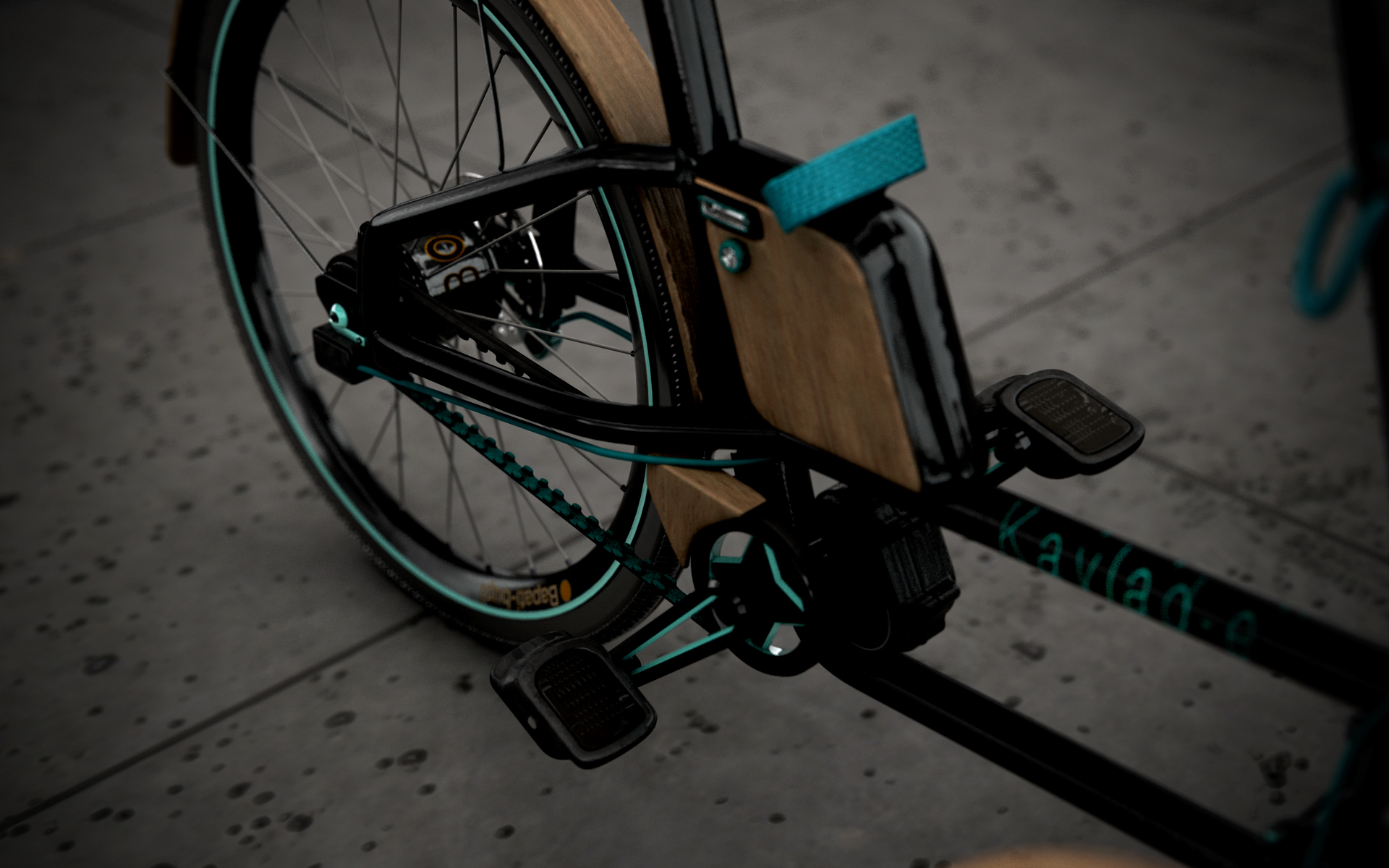 A GPS is integrated in the seat tube, enabling the user to alert the police in case of bike theft and recovering the vehicle. It is powered by a small battery that is charged when the main battery is mounted.
The saddle is locked in the frame by a rivet, rendering it hard to be removed.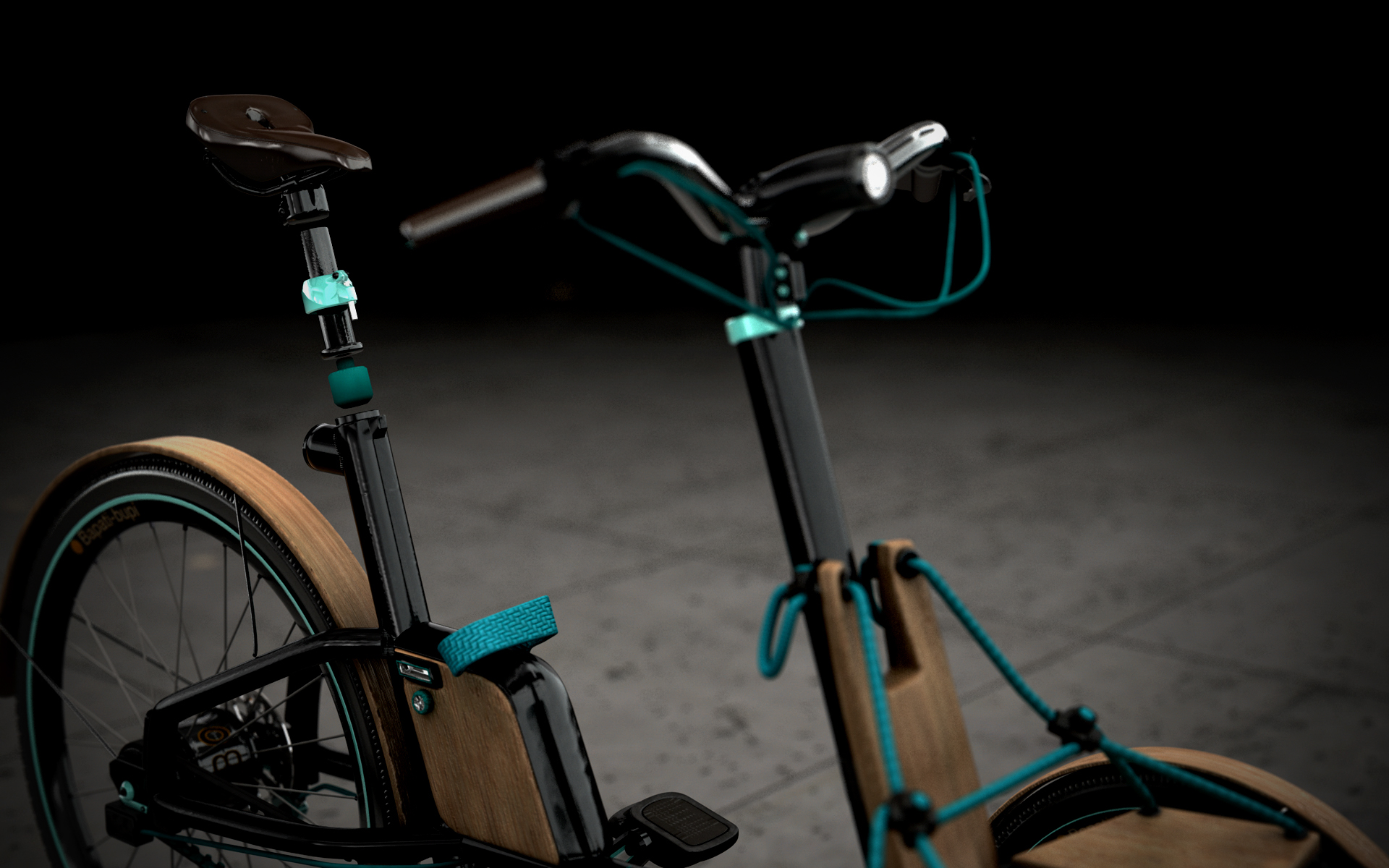 Modern bike commuters in most cases share the road with motor vehicles. It is crucial for the safety of the rider that he/she is visible to the rest of the road users, as well as, he/she has good visibility of the environment.
Kaylad-e has integrated head, tail and direction LED lights.
Headlight has 1100 Lumen hi and low beams.
Tail light signals when the rider is braking.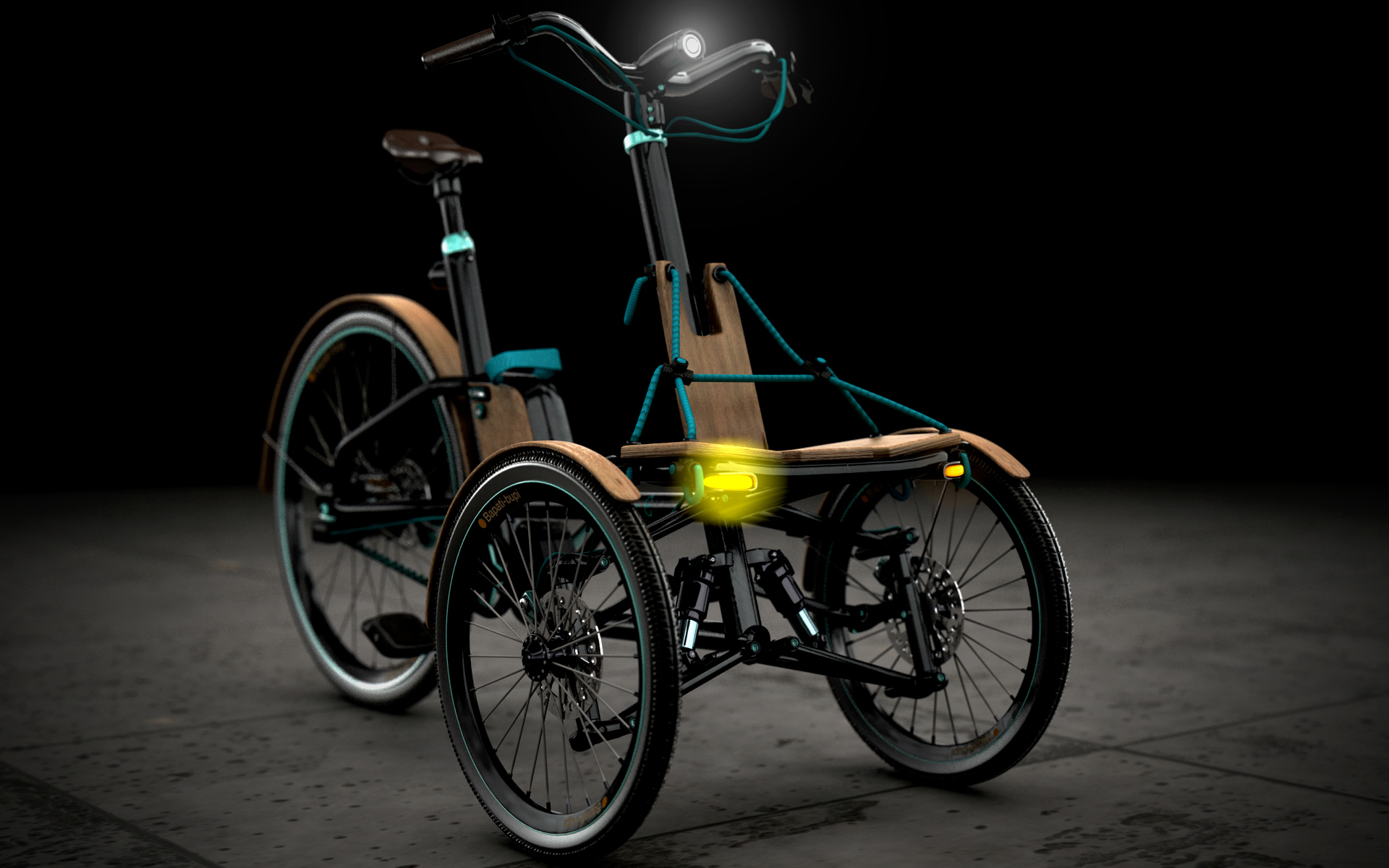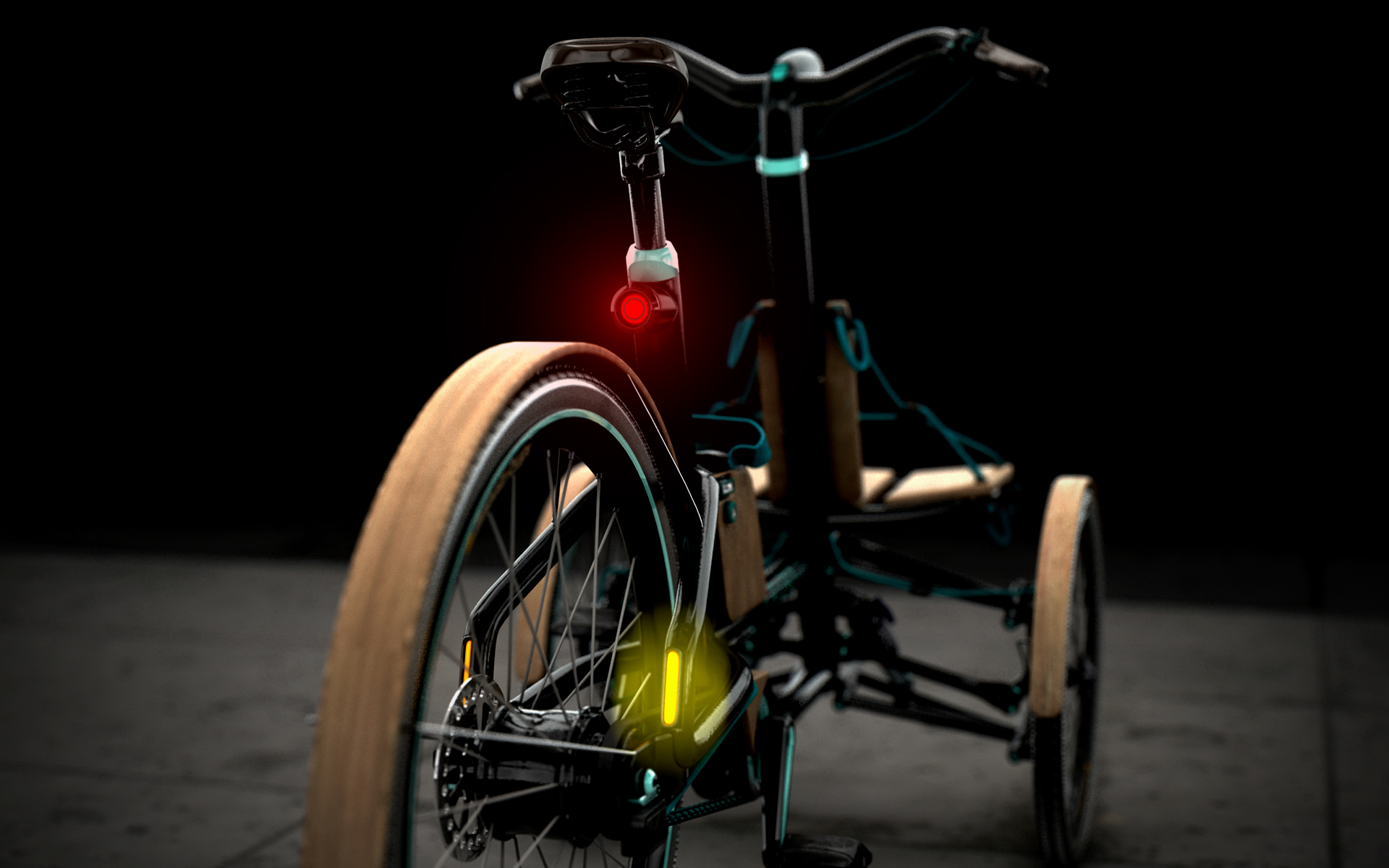 Commuters need to carry baggages [briefcases, backpacks, shopping bags etc.].
Placing the belongings in front of the user enables him/her to survey them, rendering theft almost impossible. 
The commute often includes stops to the super market or other stores.
The baggages must be secured when the vehicle is in motion.