Kaylad 2.0 [2011]
Kaylad 2.0 is an electric assisted tricycle designed to provide a reliable alternative for commuting while promoting an eco-friendly and sustainable mentality. It is designed so that it complies with European Union En-15194 rules and regulations. The main goal is to help the shift of paradigm from passive to active commuting and lifestyle. Safety and fun where the basic guidelines. It is designed using Human-centered tools and methodologies. Font used | DPSDbeyond The DPSDbeyond typeface is the result of the attempt made by the students of the Department of Product and Systems Design Engineering (University of the Aegean) in Syros, to design a typeface in a collaborative way, during the short duration of a one-day workshop (that took place on the 12th of November). A number of interesting ideas, concerning both the final result and design collaboration for type design per se, emerged. Final analysis and design: backpacker.gr
 Sketches, form exploration and LEGO technics tilting  system evaluation mock-up.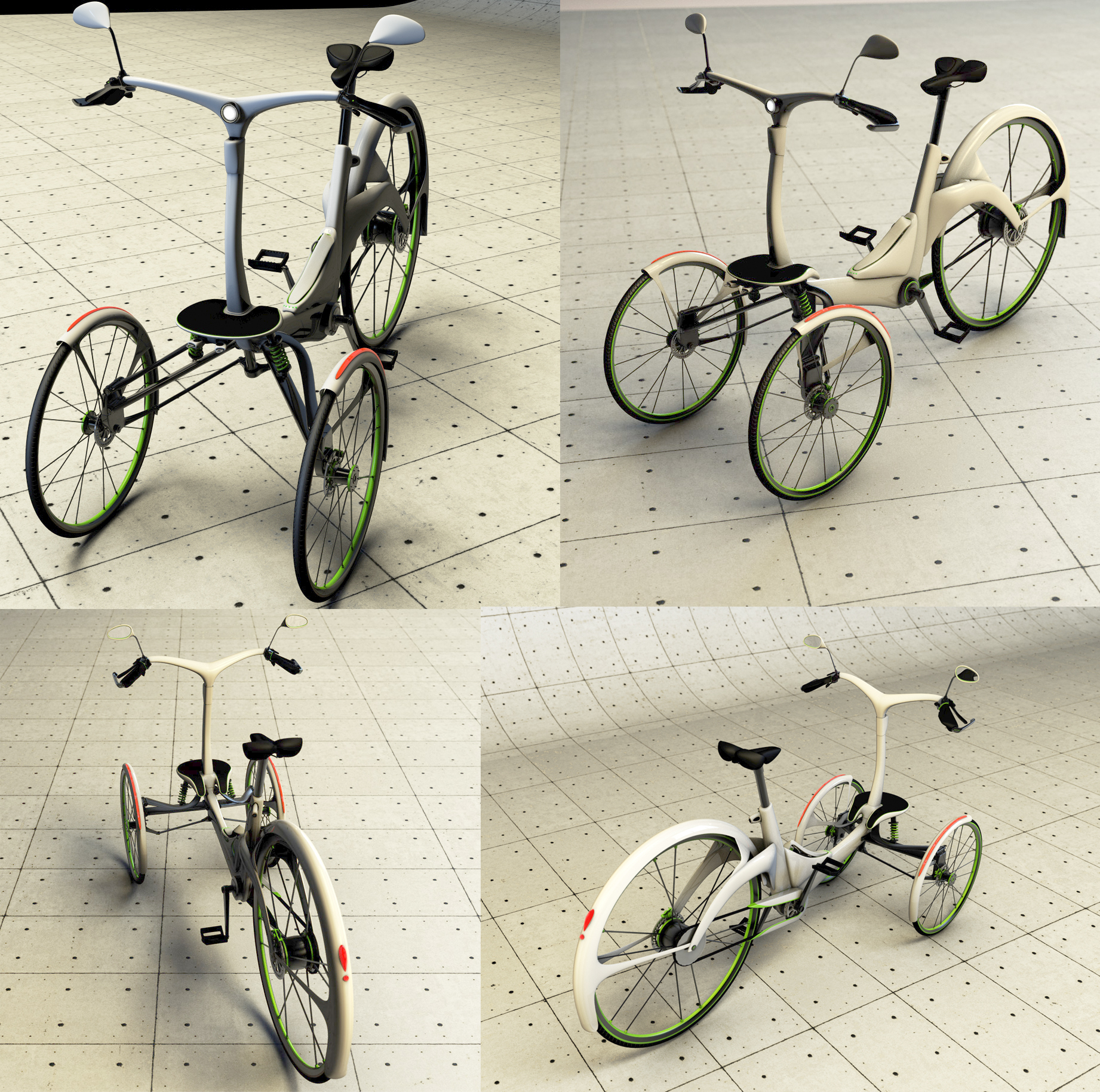 Suspensions work individually on each wheel.
Safer, easier and fun to ride.
Tilting.
Tilts like a classic bicycle.
Intuitive and fun to ride.

Safe and secure system for caring personal bag/backpack.
Personal luggage in front of user decreases looting and theft.
Better balance when riding.
Integrated locking system.
No need to carry additional locking system.
Easier to use, always with the bike.
Heavy duty caring trolley.
Locks and secures in Kaylad, thus, greater balance is possible while caring large additional weight.